Thursday, January 12th | 11:00-11:45am CT | Truhlsen Event Center, UNMC
Session Type: Digital Poster Session
Project Tools Used:  We chose iBooks Author to create the MITS Directory. iBooks Author allowed us to create a "book" that includes image galleries, videos, and customizable pages.
Project Summary:  The Department of Medical Imaging and Therapeutic Sciences includes 5 programs, 10 faculty, and over 70 students.  Our students have experiential rotations at over 60 clinical sites across the State of Nebraska.  In the past, picture composites were used to help introduce the student to the clinical site. These hard copy composites were printed and mailed to all the clinical sites, many times arriving after the student had begun their clinical rotation.
The MITS iBook Directory has afforded our Department the opportunity to better align with the digital campus by offering a paperless option.  With this innovative tool, we are able to deliver to our clinical sites an electronic Directory that provides information about our faculty and programs with short recorded videos.  Student pages not only include a photo, but a short paragraph about the student's hometown and educational background.  The intent is to help improve and ease the transition to a new clinical site.  This Directory serves as a template that can easily be modified each year at matriculation.
Our product has not been evaluated by our clinical sites, but we will pilot it to a few hospitals and clinics this spring asking for feedback and suggestions on additional information that could be included.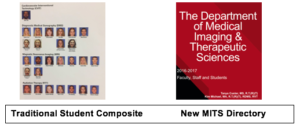 Speakers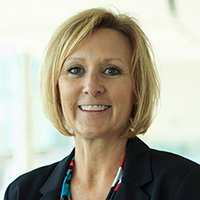 Kim Michael, MA RT(R), RDMS, RVT, Department of Medical Imaging and Therapeutic Sciences
College of Allied Health Professions.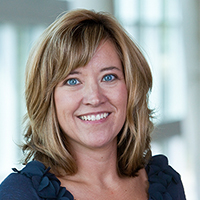 Tanya Custer, MS RT(R)(RT), Department of Medical Imaging and Therapeutic Sciences
College of Allied Health Professions