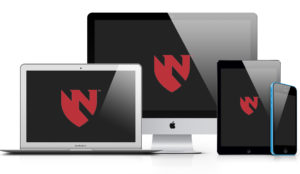 In the spring of 2015, with extensive input from UNMC students, faculty and staff, the members of the Chancellor's Council agreed that UNMC should roll out a program to develop and adopt digital curriculum delivery within colleges. This program would reinvent traditional learning on campus by leveraging interactive learning materials, a digital learning environment and emerging technologies for classroom and clinical training.
Goals.
To enhance mobile access to information anywhere, anytime
To increase UNMC's digital footprint and reduce printing
To enable educators to create interactive and engaging learning experiences
 

"The plan sets the stage for health professions education reform by enabling faculty to deliver courses  that can use multimedia content including videos, interactive word documents, and other software to improve the learning experience for UNMC students."
-Dele Davies, M.D., vice chancellor for Academic Affairs
In the fall of 2015, a cohort of 80 faculty and staff completed training on Apple devices, products and tools facilitated by education specialists from Apple.  This cohort has now been identified as Apple champions within their Colleges.  Today, more than 50 curricular and content specific projects are being created across the UNMC campus for delivery on mobile devices. Several of these modules were showcased to the campus at Apple Showcase January 12, 2017.
UNMC had created an iTunesU course. This was an Apple Inc. hosted service that guided users in constructing their own multimedia modules and digital education resources.  These resources included all Digital Campus materials and tutorials. This resource and services were leveraged until Apple Inc. decommissioned the service in 2021.