Thursday, January 12th | 1:15-2:00pm CT | Truhlsen Event Center, UNMC
Session Type: Digital Poster Session
Project Tools Used: iPad for image acquisition and iMac with Adobe Creative suite for image processing and labeling.
Project Summary:  The purpose of this project was to provide images, both labeled and unlabeled, of brains for a neuroanatomy e-learning module, lab manual, presentations and handouts.  In the M1 Neurosciences Core, students participate in a laboratory where they dissect and examine brains to better understand neuroanatomy. To provide them with an opportunity to review and self-test their knowledge, I used an iPad to take pictures of whole brains, sections of brains and dissections of brains using the same materials with which the students were learning. The resolution of the images was very impressive. Structures were sharp, even when magnified. These images were transferred to my office iMac for further processing. Images were labeled using Adobe Illustrator (see example below). These images were used for a variety of purposes including: The lab manual, an e-learning self-testing module, lecture handouts and presentations.  The e-learning self-testing module, which relied heavily on these images, was very well-received by the students.  On a scale from 0 to 4 with 4 being the best score, this resource was rated 3.48. The images for this project are original content produced at UNMC and are tailored to meet our students' specific needs. This approach could be used to generate an almost infinite amount of original, relevant content to meet the needs of UNMC students.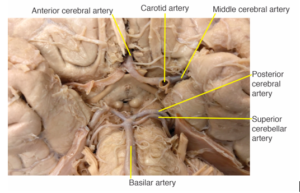 Example of a figure created using an iPad to acquire an image of a portion of the brain and iMac with Adobe Illustrator to label individual structures.
Speaker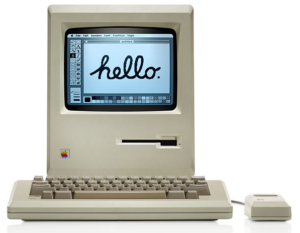 Robert B. Norgren, Ph.D.
Genetics, Cell Biology and Anatomy
College of Medicine